We've added two new ways to add brewvus to the site.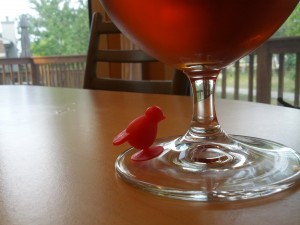 You've always been able to tag your images via twitter with the #brewvu tag and we will go get them and archive them for you. But, now, if you are logged into the site you can now add beer pictures directly to brewvu.com and we will save them for you and send the link and your status/comments directly through your twitter account.
You can find a white "Add brewvu" button at the top and bottom of any non-blog brewvu.com page.
Once you are logged in to brewvu.com with your twitter credentials, we also give you the option to add your email address to your account. We are not using your email to send you updates or newsletters. We need the email address in order to validate any email that you might send to us. You can read more about the "email a brewvu" process and you can start using this feature as soon as you have updated your email in your account settings.
You can continue to use the twitter tagging options, but these other two "add a brewvu" functions will send a short link to your twitter followers that directs them straight to your brewvu and it will in turn get more "vus" on your photo.